ECONOMIC DEVELOPMENT
---
Over the past four years, Shelby Energy Cooperative and Kentucky's Touchstone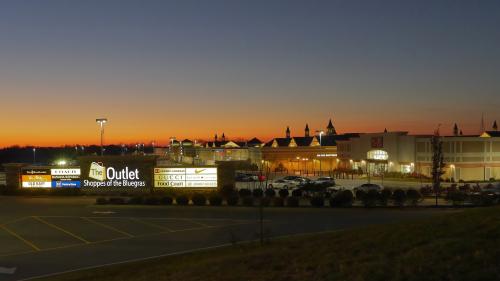 Energy Cooperatives have brought 200 economic development projects to the state. Although we went through tough times a decade ago, the work of our economic development team the past four years has helped attract companies that have created thousands of new jobs. We continue to work hard to help companies retain existing local jobs. Shelby Energy Cooperative played a key role in several local economic development projects including powering a new outlet mall, The Outlet Shoppes of the Bluegrass in Simpsonville, and Bulleit Distilling Company, a $115 million bourbon distillery operating in Shelbyville.
To keep jobs here, we make knowledgeable employees available to resolve electrical issues, helping our businesses with power quality solutions and energy cost management. We also provide competitive rates, while giving local companies excellent, reliable service. Locally, a few of the manufacturers that Shelby Energy Cooperative powers include Katayama American Company, Martinrea Heavy Stampings, Omega Plastics Corp. of KY, Pharmco Aaper, and Bemis Company,Inc.
One of the exciting ways we've been able to attract interest is by using data, drones and apps that make the industrial sites in our service area highly visible around the globe. Using GPS mapping, it's all available on mobile devices in the palm of your hand. The result is that many more companies are aware of Kentucky's ideal location, skilled workforce and low business costs—including some of the nation's best electric rates. Those benefits have made Kentucky a great place for manufacturing companies to produce and ship products to every corner of the globe.
Our goal is to make life better for you and your family by working to create new opportunities right here at home. Contact Shelby Energy at 800-292-6585 for more information on economic development projects and opportunities.
Tools:
PowerMap : Local economic data, street view and satellite.
PowerVision  : Drone-photographed aerial showcase of commercial and industrial tracts and community info
StateBookInternational : Online Marketplace for economic development and corporate site selection professionals.
Contact Shelby Energy for more information.