ADVANCED METERING INFRASTRUCTURE
---
In an effort to improve quality and provide more reliable service, Shelby Energy Cooperative implemented an Advanced Metering Infrastructure or AMI.
AMI technology is a system that enables two-way communication with the meter. The AMI meter transmits energy data using existing power lines to the substation. The data then travels, by a secure and licensed radio frequency to the cooperative office.
The AMI meters electronically record and transmit kWh readings, peak electric demand, the date and times of energy usage, loss of power (including blinks) and the duration of outages. AMI meters do not interact with or transmit personal customer information.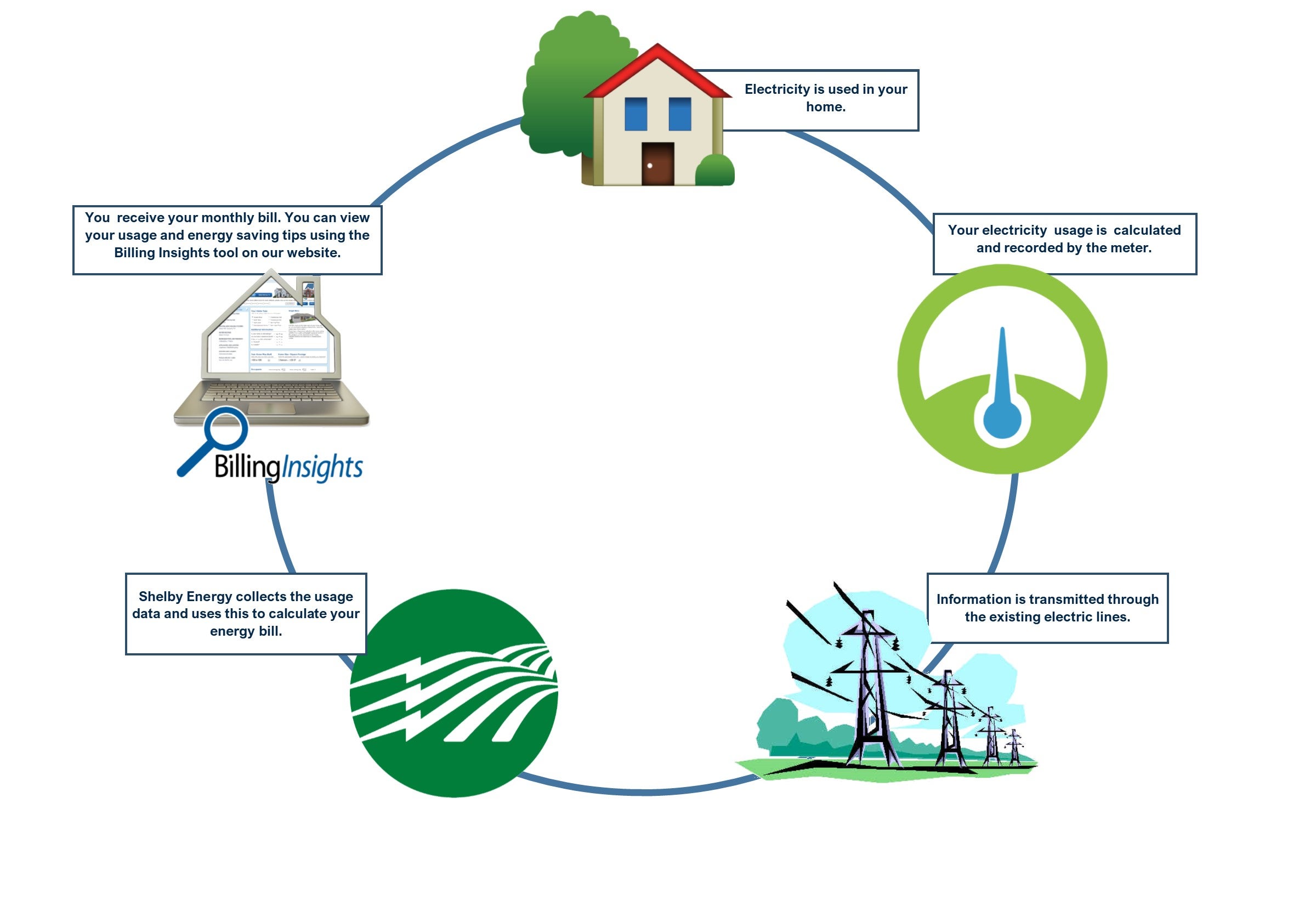 BENEFITS OF AMI
---
There are several quality and efficiency benefits of AMI systems including, but not limited to:
Reducing human meter reading errors and assists in identifying power theft which raises costs for members

Records blinks or momentary interruptions to allow for simpler troubleshooting and preventing future issues

Improves accuracy of usage readings and delivers consistent billing periods

Integrates real-time outage information with Shelby Energy's digital mapping system that lead to improved outage reporting and power quality monitoring

Meter reading within seconds, streamlining the billing cycle and the process of transferring responsibility when a member moves in or out of a location
For More information, contact shelbyenergy@shelbyenergy.com